A Recap of the 2nd Annual First State Family Child Care Conference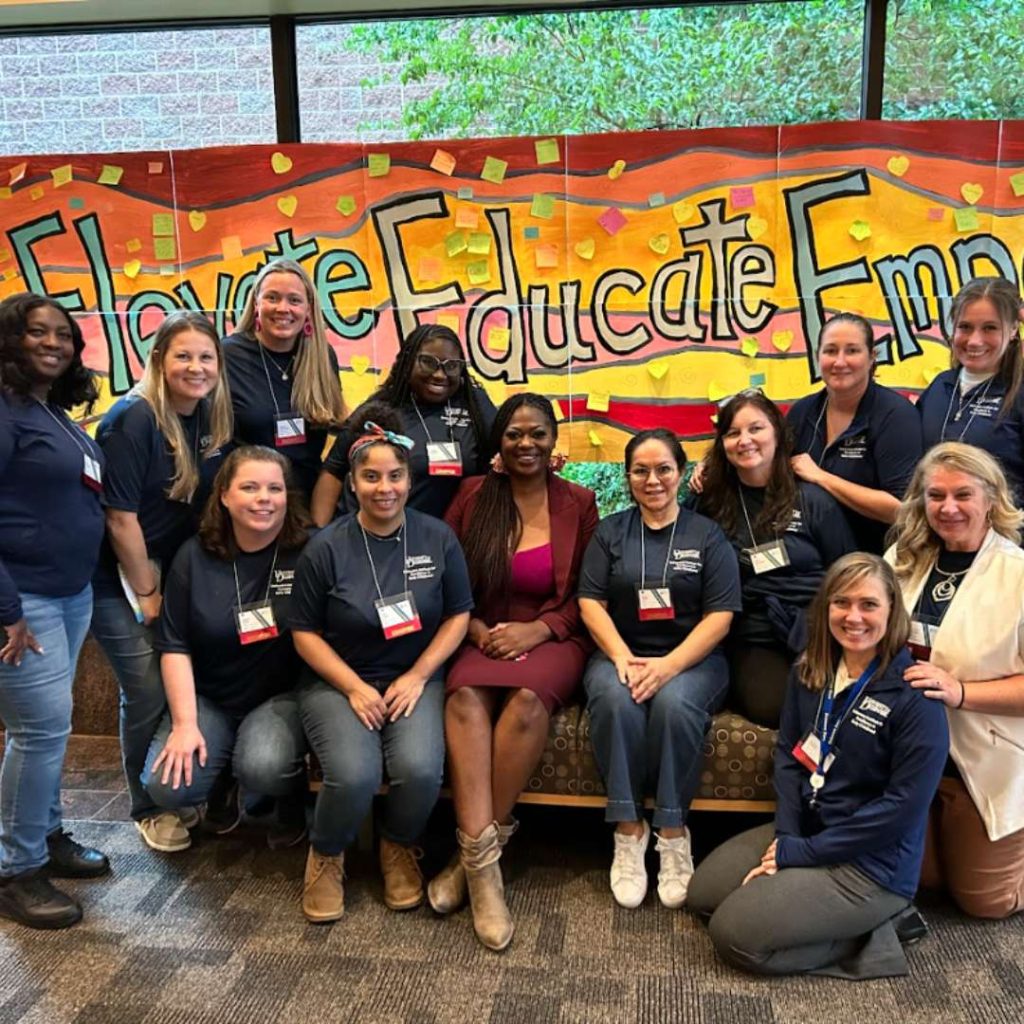 On a rainy, fall Saturday morning, family child care educators from all across Delaware gathered at the Chase Center on the Riverfront in Wilmington, Delaware, for a day of learning, networking, and growth at the First State Family Child Care Conference: Educate, Elevate, Empower. This conference, held on October 14th, 2023, was a resounding success, drawing over 170 family child care educators.
The Chase Center provided the perfect backdrop for this educational event. As attendees filed in, the atmosphere buzzed with excitement, as educators and exhibitors alike looked forward to a day of collaboration and knowledge-sharing.
Learning Opportunities for All
The conference featured 14 distinct sessions, covering a wide range of topics relevant to family child care educators. Among these sessions were, "Professional and Business Mindset" with Jerletha McDonald, "Bringing Montessori into your Family Child Care Program" with Linda Zankowsky and Ellen Kropiewnicki, and "Mindfulness and Wellbeing" with Laura Morris. All sessions provided invaluable insights and strategies to enhance the quality of care and education provided by these dedicated professionals.
Linda Zankowsky, Director of the University's Montessori Teacher Residency Program shared, "Ellen and I were honored to be presenters and exhibitors at the recent 1st State Family Child Care Conference. Family Child Care providers are a vital aspect of the childcare network supporting children and families in the state. It was exciting to see the thoughtful engagement of these professionals as they considered how to apply the Montessori philosophy to their programs. We were pleased to have so many participants signed up for future opportunities to work with the University of Delaware Montessori Teacher Residency. We look forward to continuing to support Family Child Care providers in Delaware."
One of the highlights of the conference was the creation of a specific track designed to cater to the Spanish-speaking family child care educators in attendance. This track, delivered entirely in Spanish, ensured that all educators could access crucial information and resources to improve their practice. It underscored the commitment of the organizers to inclusivity and accessibility.
The sessions encompassed an array of topics, from early childhood development and behavior management to cultural competence and business and professionalism. Each educator could tailor their conference experience to suit their unique needs and interests.
Networking and Engagement
The conference also provided a space for networking and exhibitor engagement. With 24 exhibitors present, educators had the opportunity to explore a wide array of resources, products, and services relevant to their profession. From educational materials to safety equipment and even some fun personal items, vendors offered an array of products to enhance the experience of participants both personally and professionally.
The conference speakers offered valuable remarks to the audience. Jerletha McDonald, national family child care advocate and consultant, enlightened attendees with a powerful keynote message about elevating, educating, and empowering themselves and the family child care field.
Family child care educator, Viviana Oyola, shared, "The presentation from the guest speaker was very inspirational. It helped other providers to keep working for their dreams. I consider myself a hardworking person and seeing the presentation pushed me more to achieve my goals and dreams."
Kirsten Swift, recognized as the 2023 Home-Based Educator of the Year, shared a personal narrative that highlighted her experiences in family child care and the transformative impact of DIEEC's opportunities on her program. In a fitting conclusion, Kim Garvey from the Office of Child Care Licensing (OCCL) provided a thoughtful reflection on the significance of family child care. These speakers addressed issues ranging from early childhood education's importance to the lasting effects of family child care on a child's development. Their wisdom resonated deeply with the attendees, reigniting their motivation and enthusiasm for their vital work.
The 2023 First State Family Child Care Conference was not only a platform for learning but also a celebration of the unity and dedication of professionals in the field. Family child care educators came together to share their experiences, challenges, and triumphs. The sense of camaraderie in the room was palpable, reminding everyone of the importance of their role in shaping the future. It is clear that the dedication and passion of these educators will continue to positively impact the lives of the children they care for, thanks to the insights gained and connections made during the conference.