DIEEC Celebrates Children's Book Week – November 6-10, 2023
Join DIEEC for Children's Book Week, the nation's oldest and most celebrated literacy initiative. From November 6th to 10th, 2023, we invite you to be part of a wonderful journey into the world of storytelling and imagination.
Theme: Connecting Children with Nature
This year, our theme is "Connecting Children with Nature." We believe in the power of stories to inspire love and respect for our planet. Through carefully selected books, engaging resources, and fun activities, we aim to foster a sense of environmental care and appreciation in young hearts and minds.
Volunteer Readers and Book Donations:
DIEEC is excited to have volunteer readers visiting early childhood education programs across the state during this week. They will read a book with the children and donate books to their libraries. This is a meaningful way to make reading a fun and engaging experience for young readers.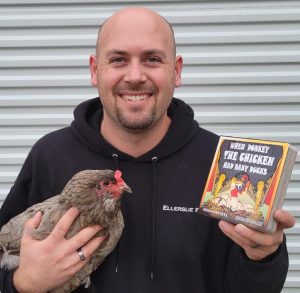 Diverse Book Collection:
We believe in inclusivity, ensuring that every child can find stories that resonate with them. Our book collection is thoughtfully curated to represent diverse experiences, cultures, and backgrounds.
This year our collection features book titles such as "When Donkey the Chicken had Baby Ducks", written by Rock Hall, Md. author Abraham Keys. This children's book is inspired by a true story. In a recent interview, Delmarva Life described it as a story of "unconditional and unconventional love." Watch Abraham's interview here.
How You Can Get Involved:
Are you passionate about inspiring young learners and nurturing their connection with nature? Be part of the Children's Book Week celebration. Pick up a book from your children's library that connects to nature. Reading together is a great way to participate in Children's Book Week and share the joy of storytelling with your child.
---
Discover Helpful Resources
Among our resources, you will find valuable tools to enhance your Children's Book Week experience:
Tips for reading to different age groups
While these sheets may be labeled for "parents," they contain excellent hints for anyone who reads with children.
Recursos en español