We're currently accepting waitlist submissions for future Child Development Associate (CDA) preparation cohorts. Please click here to join the waitlist and receive updates.
The Child Development Associate (CDA) national credential is the most widely recognized credential for early childhood professionals. It is nationally transferable and is a vital part of a provider's professional development.
The following document includes "why" this credential is so important in your career development.
Invest in your professional development by learning effective teaching practices in early childhood education. By completing the following steps, you will get all the support you need to receive your CDA.
What providers are saying:
"I have been in childcare since 1999 and have always wanted to earn my CDA. When the opportunity presented itself, I quickly jumped on board. Although it requires great commitment, the support we receive from each other in the cohort is tremendous. I can sense the dedication of my colleagues and instructors, and I am motivated to get my work completed. The teachers have confidence in our abilities and encourage us along the way. Even though I have been in early childhood education for many years, I have learned new information that will enable me to be a better teacher/director. Several of my staff have enrolled, and it is wonderful to see how they are supporting each other. I highly recommend a cohort experience to anyone who wants to earn their CDA."
– Mica Jackson, director of applications for Brandywine Childcare and Preschool
Questions?
For DIEEC CDA cohort-related inquiries, please email Alvita Kelly at adkelly@udel.edu.
For CDA scholarships, please email Lynn Kelley at lynn.kelley@jitc.org.
To learn more about the CDA, please visit the Council for Professional Recognition website.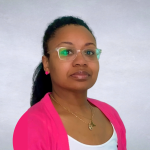 More than 25 years in education (including 15 years of leadership experience). Former district administrator for early intervention and home visitor programming, technical assistance supervisor, adjunct faculty, special education council member.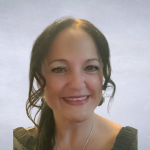 Professional Development Coordinator
26 years experience working in the field of education.
Began work with the Institute in 2018.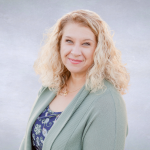 Professional Development Coordinator
More than 20 years of experience working in early childhood education, 10 of those years as a program director.
Joined DIEEC in 2013 as an assessor on the Verification and Assessment team. Trained to and maintained reliability in the ERS, CLASS, and CHILD tools. Joined the home-based child care team in October 2021 as a professional development coordinator.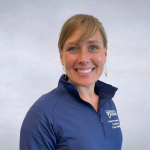 Professional Development Coordinator
More than 15 years as a public school teacher with a specialization in bilingualism and second language learning (Spanish).
Joined the Institute in 2022 as a PDC on the learning environments team.