Delaware Institute for Excellence in Early Childhood aids distribution of federal funds
The University of Delaware's Delaware Institute for Excellence in Early Childhood (DIEEC) and state partners have joined forces to ensure early childhood professionals get the financial help they need to serve the state's most vulnerable— young children and families.
In March 2021, Delaware's health and social services and education departments received more than $66 million designated for the Delaware Early Education and Child Care Stabilization Fund through the American Rescue Plan Act. The Fund was created by the state to help early childhood professionals stay in business and make their services more affordable for families during the COVID-19 pandemic.
"The Stabilization Fund was unique in that it was something completely new, needed to be implemented quickly and provided an incredible opportunity for the state to support the child care community," said Thomas Hall, director of social services for the State of Delaware. "The [American Recovery Plan Act] that authorized the program was very prescriptive, so we needed to make meticulous efforts to ensure we followed the rules established in [the act]."
In addition to compliance, the state wanted to design and implement a system for early childhood professionals to easily apply for grants from The Fund. Enter DIEEC, an organization within the UD's College of Education and Human Development, committed to supporting the needs of Delaware's early childhood community.
Due to the pandemic, the institute, which regularly works with early childhood professionals on improving the quality of their programs, was able to shift some of its resources to help the state administer financial support for early childhood education programs.
"We met with stakeholders to discuss challenges from previous grant initiatives and we used their feedback to inform the application and review process," said Kristy Sheffler, deputy director of DIEEC. "Once the requirements were decided, we intentionally developed a comprehensive system to support early childhood professionals along the way."
To promote the system and generate statewide awareness of The Fund, DIEEC used an integrated communications plan featuring a variety of outreach tools, such as webinars and social media. It also provided professional learning opportunities to inform early childhood professionals about using their grants effectively.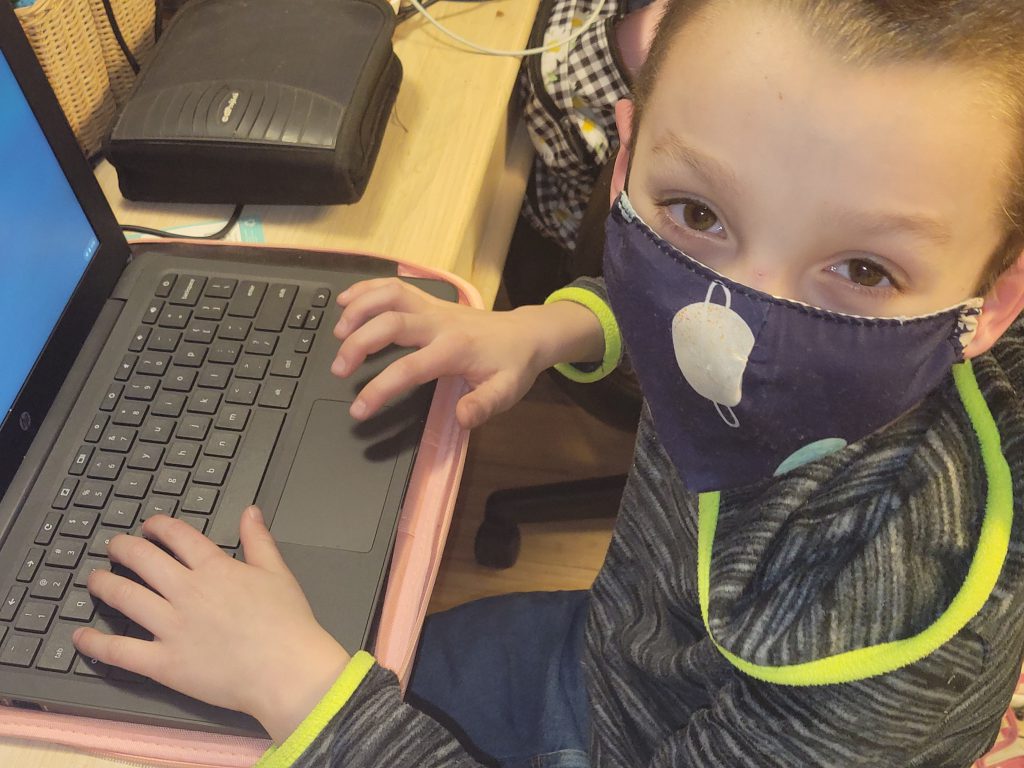 "Many programs expressed an interest in using Stabilization Fund sub-grants to strengthen their outdoor-learning environments, and a [DIEEC] team developed training and coaching experiences specific to designing and building outdoor environments," said Sheffler. "We also offered training and coaching to support administrators with financial management and other business practices.
Finally, DIEEC provided technical assistance to all interested early childhood professionals through in-person events and other activities to aid in the application process.
"DIEEC comes to the table with a 'can do' attitude and resolve," said Hall. "As a team, they are extremely flexible, conscientious, knowledgeable and innovative."
The coordinated effort between DIEEC and the State of Delaware has been tremendously successful. Since March, more than 85% of eligible programs have applied for sub-grants with more than $55 million distributed.
Family child care professional Carol Crawley is one of the many recipients of the fund. She used her sub-grant to make upgrades to her home child care facility, such as adding non porous flooring in the areas where the children spend their time.
"I used the entire amount to make my daycare as safe from COVID or future pandemics as possible," said Crawley. "This decision will strengthen my business and keep my daycare children safe."
Multiple factors contributed to many child care programs and facilities closing during the pandemic.
"We heard from professionals at several programs who shared they would have had to close otherwise, because of the combination of increased costs due to the pandemic and lower, less consistent enrollment," said Sheffler. "We also heard from numerous child care owners and administrators who were ecstatic that they could provide well-earned bonuses to their hardworking staff."
The fund has been so successful that the state added a fourth round of grant distribution during the first quarter of 2022, which DIEEC will continue to support.