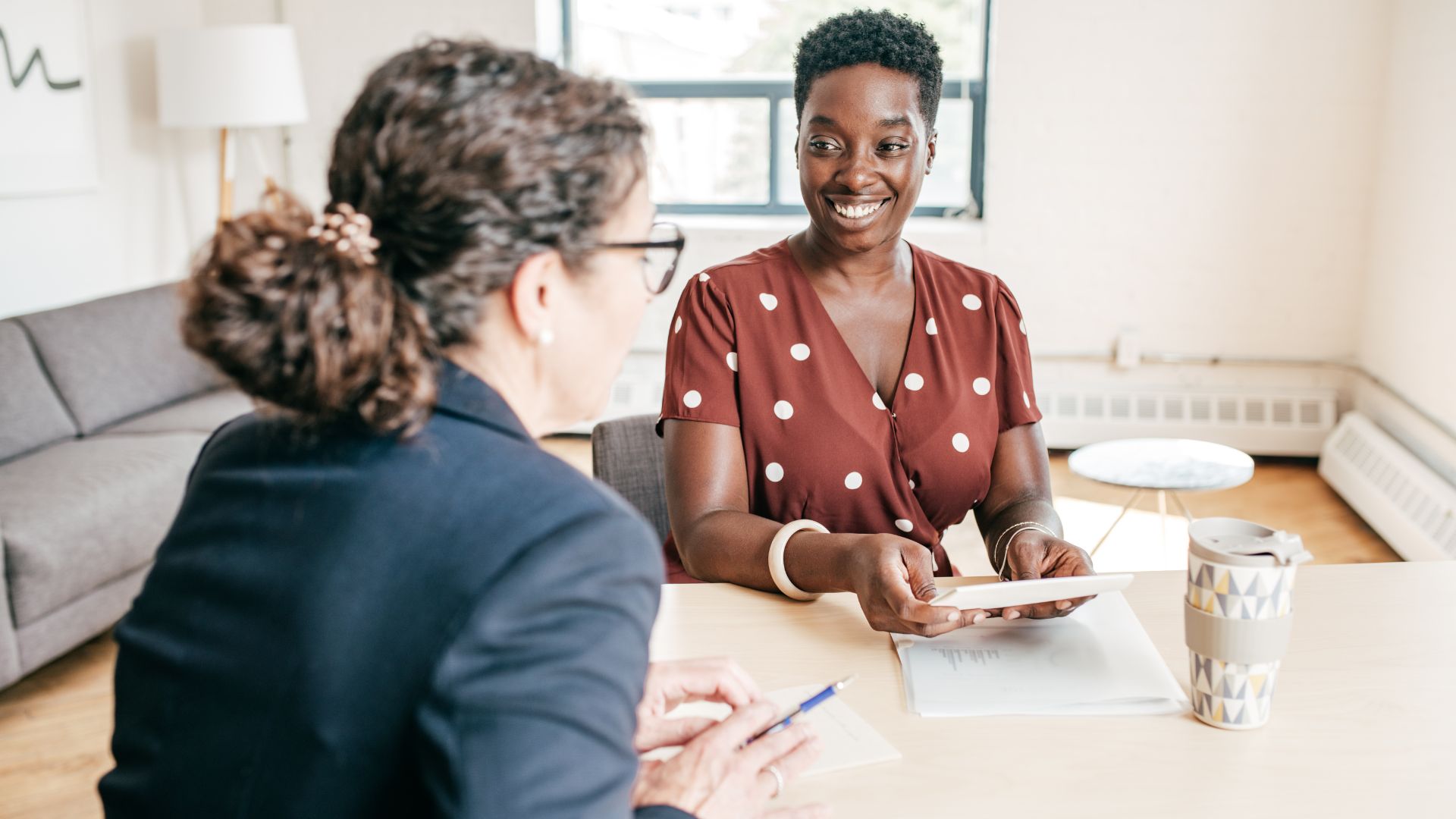 We're here to help you with your CQI journey
Leadership is essential to the success of any business, and child care programs are no different. DIEEC has a team dedicated to building the capacity of early childhood professionals who have leadership and management roles to reach your quality improvement goals.
As a licensed child care program, any program leader can engage with the DIEEC technical assistance team to develop your program's specific goals for quality. We recognize that you know the program best, so we have designed protocols that will work best for you.
What is Continuous Quality Improvement (CQI)?
Continuous quality improvement is a process to ensure that programs are systematically and intentionally improving services and increasing positive outcomes for the children/families they serve. It is an environment that uses collected data to make positive changes – even when things are going well – rather than waiting for something to go wrong and then fixing it.

– Linda K. Smith, Deputy Assistant Secretary and Inter-Departmental Liaison
Our team can assist you in reflecting on current practices and desired practices, identifying strengths and opportunities for growth, and selecting strategies and resources to support achieving the specified objective.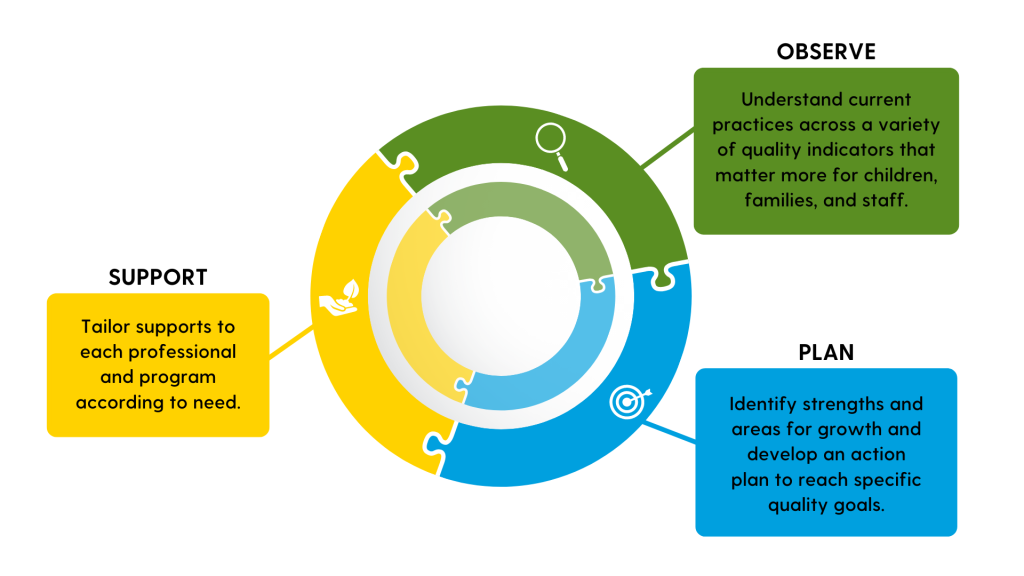 Your TA will guide you through reflection of current and desired practices, review documents connected to the area of focus, and support you to complete a needs assessment. This information will be compiled to give you an overview of your strengths and needs as they align with the CQI Pathways.
Using this information, the program leader(s), with support from the TA, will develop a more specific goal to focus on. Following this, the program leader(s) and TA will review a variety of possible strategies and resources to design a detailed plan for reaching the identified goal, as well as planned times to check in with how the plan is working for the program.
Once the QIP is complete, you will have support from DIEEC to achieve your goals. Those supports will be included in your QIP and can range from focused coaching to more of a self-study option. Your TA will check in with you during this time as detailed on your QIP.