Creating a Legacy in Early Childhood Education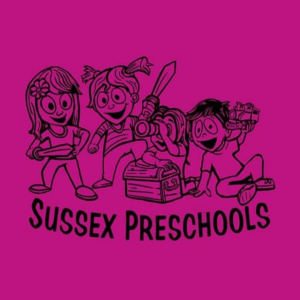 What comes to mind when you think of the word "legacy?"
"The impact on others that you leave behind."
Can you give an example of the impact of your work as it relates to legacy?
"We are now seeing children of the children that we had in teen outreach programs years ago, and the fact that we were the person that they trusted with their children is heartwarming."
Provide background on how you chose early childhood as your profession. Were there other family members in the field who influenced your work?
"We both left our previous positions in order to serve children and families that were being overlooked by other programs."
What keeps you motivated to continue serving young children?
"The fact that children in our area still do not receive fair/equitable services based on their zip code, and are underserved, even after 20+ combined years of advocacy for us. When children aren't being served, neither are their teachers and families, and we try to fix that in all areas of our work."
When your current children are adults, what would you like them to remember about their experience in your care?
"We would want them to know they were loved and that someone put them first."
If you could go back in time and give your younger, professional self a piece of advice related to leaving your mark/legacy on the field of early childhood, what would that be?
"Stop waiting for a seat at the table, and build your own table."